What is CoolSculpting?
CoolSculpting is a revolutionary FDA-Approved non-surgical body contouring procedure designed to freeze away unwanted fat! During a standard 25-minute treatment, CoolSculpting using cooling technology to selectively target and freeze away stubborn, unsightly fat. This gentle procedure is performed without the need for anesthetics, and has no recovery period. CoolSculpting is not a weight loss solution for those who are obese, but it is an excellent option for those looking to sculpt trouble areas.
How CoolSculpting Works



Diet and exercise can only minimize the presence of fat cells - CoolSculpting freezes away unwanted fat. Fat cells freeze at higher temperatures than surrounding tissues. Coolsculpting technology safely delivers precisely controlled cooling to gently and effectively target fat cells underneath the skin. Treated fat cells are crystallized (frozen), and then die. Over time, your body naturally processes the fat and eliminates these dead cells, leaving behind a more sculpted you. Clinically proven safe and effective, the CoolSculpting procedure produces dramatic results you can see in as little as just one treatment. *Individual results may vary.
Is CoolSculpting Right for Me?
CoolSculpting's patented cold technology safely and effectively targets unwanted fat cells. CoolSculpting can be utilized for the addomen, bra and back fat, thighs, under the chin, and under the buttocks. The process is not painful, but during the procedure, you can expect to feel some pressure, suction,  and intense cold in the first several minutes. However, the treatment area normally goes numb in the first 5-10 minutes. Many guests take a nap, read or watch videos, or work on a laptop during their treatment.
---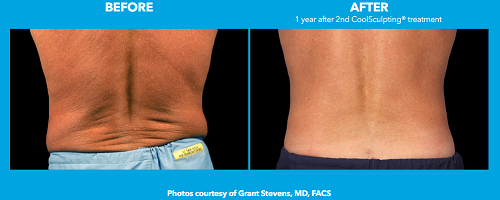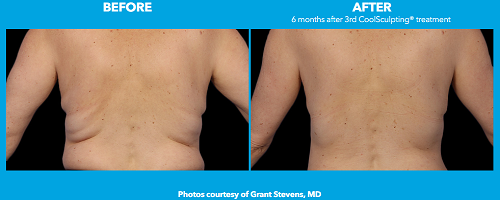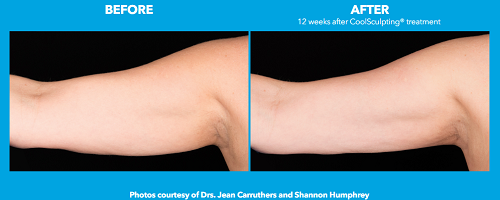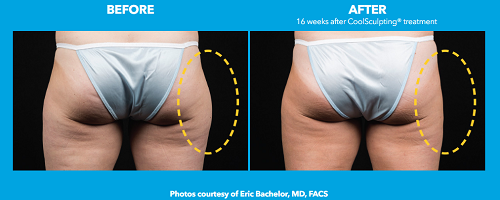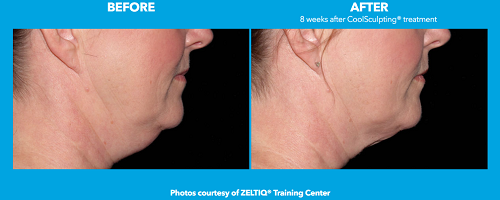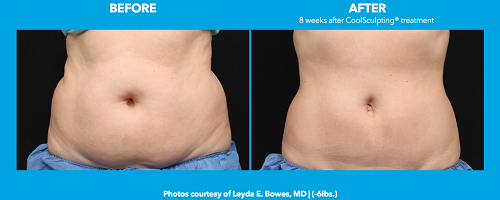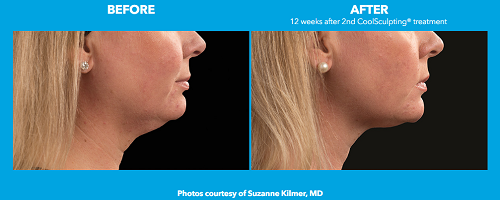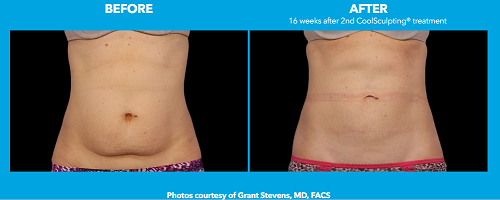 Is CoolSculpting Safe?
Yes! CoolSculpting is the world's only FDA-approved non-surgical fat reduction procedure. Typically, there is minimal to no downtime after the procedure, though some patients may experience temporary pain or discomfort. Side effects can include redness, bruising, swelling, tenderness to the touch, cramping, itching, tingling, and numbness. Numbness can persist for several weeks following the procedure, but eventually will fade.
Faster Results. Less Time.
Aspire! Med Spa offers the convenience of targeting two areas of the body during your treatment session, so you get great results in half the time! Results are long-lasting and begin to become visible after a few weeks, and your body will continue to flush fat cells for up to six months following the procedure. You can resume normal activities immediately.
*Individual results may vary.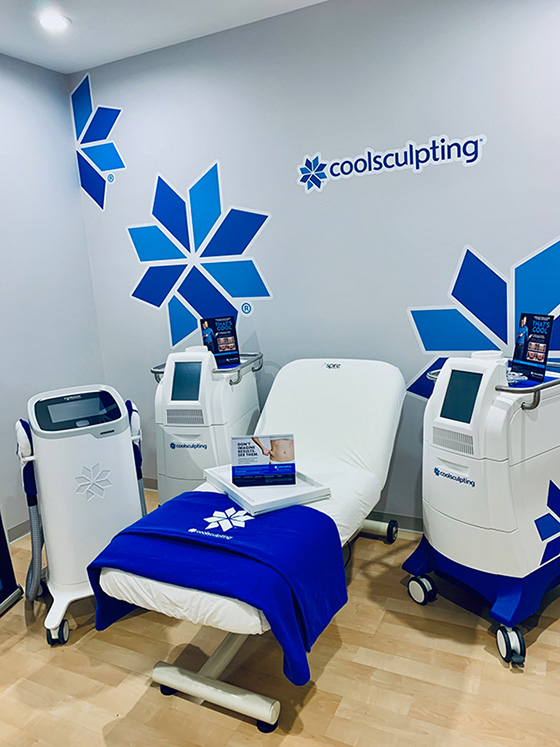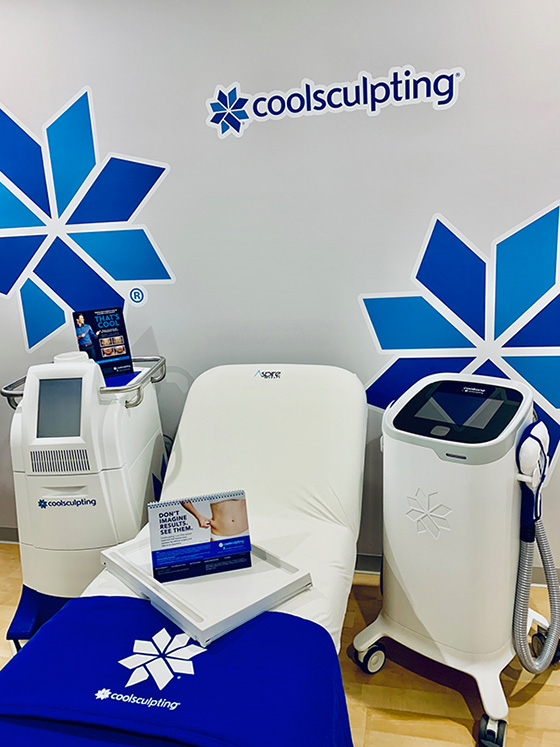 ---
* Aspire! Med Spa uses Pronox for treatments Pro-Nox is a 50% N20 / 50% 02 analgesic delivery system designed to ease pain and anxiety during uncomfortable aesthetic or medical procedures.
* Aspire Med Spa is staffed by a board certified plastic surgeon. Our medical aesthetic nurses have a combined 30+ years of experience. With safety and efficacy, Aspire Med Spa is THE best place to have your medical aesthetic work done.