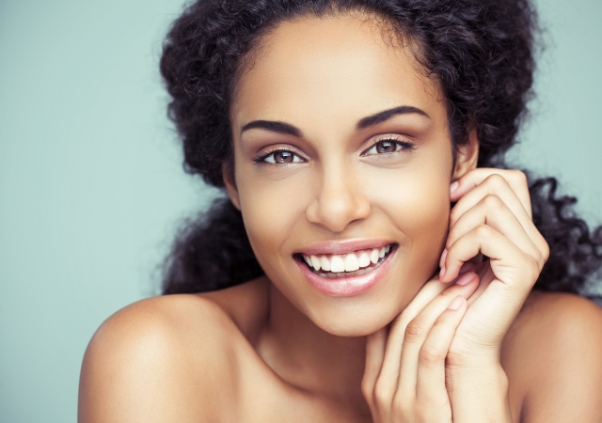 Effective for stretch marks, cellulite, and scars
---
Sclerotherapy Treatment $375+
Fraxel Laser Skin Resurfacing
Cynosure's ThreeForMe treatment $850
60 minutes
SkinMedica Rejuvenize Medical Peel $250
45 minutes
PRP + Microneedling
---
What is Cynosure's ThreeForMe™  Treatment?
The ThreeForMe™ laser treatment is the proven way to solve all of your skin concerns at once. As we age, we commonly feel that our skin appears to be tired and not as vibrant as it once was. This occurs due to aging, sun exposure and genetics. Now it is easy to get back the brighter skin you desire.
Only the ThreeForMe™ treatment can address three common skin concerns – wrinkles, sun damage and facial veins – all with only one procedure. The procedure is only 30 minutes, getting you the best results possible while still fitting within your busy schedule.
Recommended to do as a series of three for the best results. Please inquire within for package pricing.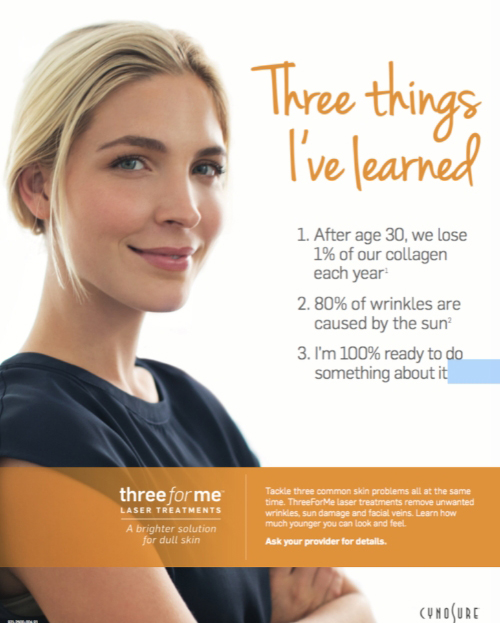 ---
* Aspire! Med Spa uses Pronox for treatments Pro-Nox is a 50% N20 / 50% 02 analgesic delivery system designed to ease pain and anxiety during uncomfortable aesthetic or medical procedures.